Best Fantasy Cricket Apps of 2023 | Top 10 Fantasy Cricket Apps in India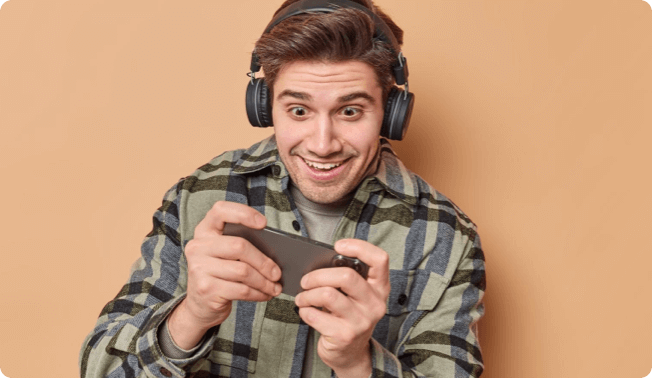 With the Fantasy Cricket market in India growing each year and more players joining up, you have an abundance of options at your fingertips. With this increased demand, numerous fantasy cricket apps have entered the market giving users like you—who enjoy trying their hand at World Cup Cricket, T20 Matches, IPL, etc.— plenty of options to choose from.
If you are also looking for the Best App to play Fantasy Cricket in 2023, then You've come to the right place! Here we are sharing with you some of the best fantasy cricket apps that will provide the best and most complete experience possible. These games, while fun and entertaining, can also be used to make money.
1. My11Circle
President of the Board of Control for Cricket in India (BCCI), Sourav Ganguly, as its brand ambassador along with Rashid Khan and Shane Watson, there is no doubt that My11Circle would be the most trusted and safest platform to enjoy online fantasy sports at your leisure.
Being one of the Top Fantasy apps that is available for both Android and iOS devices, it provides you with a great experience as well as the best possible fantasy cricket game. The app offers you some amazing features like a Low withdrawal limit, a lucrative referral program, a big prize pool, etc.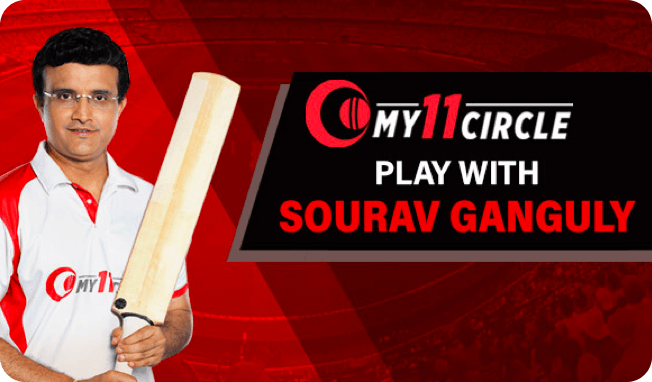 @My11Circle/facebook
2. Dream11
When thinking about playing fantasy, the first name that comes to mind is Dream11. With a more than 11 crore User base, Dream11 has become extremely popular in India over the past few years with the majority of the market share. It has been developed by Dream11 Fantasy Sports Pvt Ltd, which is a renowned brand when it comes to creating sports content for various sports leagues around the world including the IPL!
This is another best apps that you can use to play fantasy cricket in India. The app provides you with a great user interface along with some amazing features like a huge prize pool, a variety of sports, private contests, daily offers, promo codes, and much more…
3. Gamezy
Being one of the most rewarding Fantasy Cricket Applications of India, Gamezy is a must-try Fantasy Sports app for fantasy players. The App has more than 10 lakh active users and is available in 8 different languages.
4. MPL
With Virat Kohli as the brand ambassador, MPL has made its mark as India's Fastest growing Fantasy sports platform that grown to one crore of users in 7–8 months since its induction. It is one of the best fantasy cricket apps to earn money.
MPL's user-friendly design and smooth navigation makes playing fantasy cricket a delightful experience. There are contests for novice players, experts, and everyone in between. You can also compete against friends to earn bragging rights—and the thrill of victory!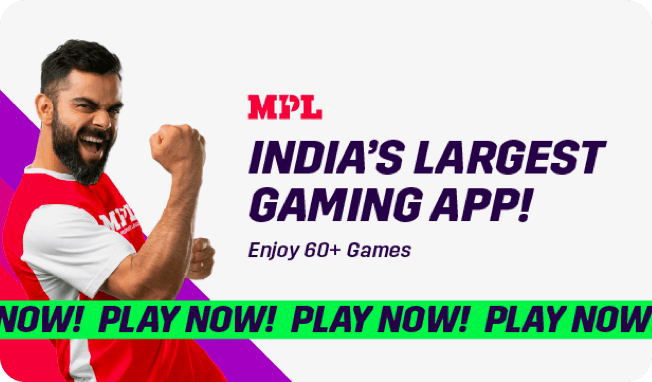 @plaympl/facebook
5. MyTeam11
If you are looking for a comprehensive cricket app that provides you with all the different sports under one app, then MyTeam11 is the app you should download. The app comes with some amazing features like Instant withdrawals, different modes like Safe and Regular Play, a Big daily prize pool, a lucrative referral program, and much more.
This app is available in 9 different languages and also allows users to join up to ten teams in a single competition to increase their chances of winning, which makes it a must-include app in the list of Top 10 Fantasy Cricket Apps of 2023.
6. BalleBaazi
This is another great option that you should consider downloading if you are looking for a unique fantasy cricket app. The app comes with a lot of stunning features, what makes BalleBaazi one of the best cricket fantasy apps in India is that it offers the option to choose Bowling Fantasy (choosing 5 bowlers who users feel will pick the most wickets in the match) or Batting Fantasy (picking 5 batsmen who users feel will score the most runs in the match).
7. FanFight
Best Fantasy Cricket App for Smartphones, available for both Android and iPhone devices. The interface is easy to navigate, making it a good choice for new users who want to try their hand at fantasy cricket games. The app allows you to create teams, participate in live contests and win prizes daily. It also has a league mode for group play as well as an auction mode so that both beginners and advanced players can enjoy it.
FanFight is an online fantasy cricket game where you can create teams and play against other users to win prizes. It is a great way to learn the game and improve your knowledge while having fun. 20X more winnings and 100% usable extra cash are the features that make it amongst the top 10 fantasy cricket apps in India.
8. 11 Wickets
This is another fantasy cricket game that has become extremely popular in India, with more than 30 lakh users in a year. Apart from Fantasy Cricket, 11 Wickets offers other sports including Football, Baseball, Basketball, and Kabaddi.
Its unique feature- 'Select Your Substitute' where players can bring in a substitute for one of the low-performing players marks it as one of the best fantasy gaming apps in India.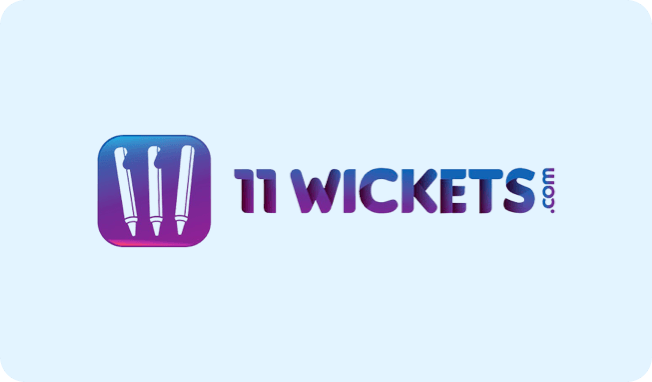 @plaympl/facebook
9. Halaplay
Halaplay cricket app is one of the most popular fantasy cricket apps in India, and it's easy to see why. This app is one of the first to use machine learning and data analytics to help users analyze their playing methods as well as improve their skills to win games.
It also has an incredible user interface that makes it super easy to use and understand. Users can play either daily or weekly matches, create leagues and decide on winning criteria, and analyze the performance against other users.
10. Paytm First Games
Paytm First has a lot of great features that make it the best fantasy cricket app out there. The app offers multiple games to choose from apart from Cricket, Multiplayer contests, Trivia Quizzes, Huge payouts as rewards, a rewarding referral program, and much more. Paytm's first games offer huge payouts, with prizes ranging from ₹ 1 crore to 5 crores daily.
11. Howzat
This is yet another fantastic sports app that provides you with some unique features, which makes it into the Top Fantasy Cricket App list. The app is fairly intuitive, so it only takes a few minutes to understand the interface and start playing. It has all the basic features of any fantasy cricket app, what makes it different is its unique scoring system on the platform, making online fantasy cricket enjoyable and thrilling.
You can play this game on both Android and iOS devices, and it has been developed by Ojas Vipat and Abhishek Kumar from Junglee games by joining hands with Fantasy sports software development company Vinfotech.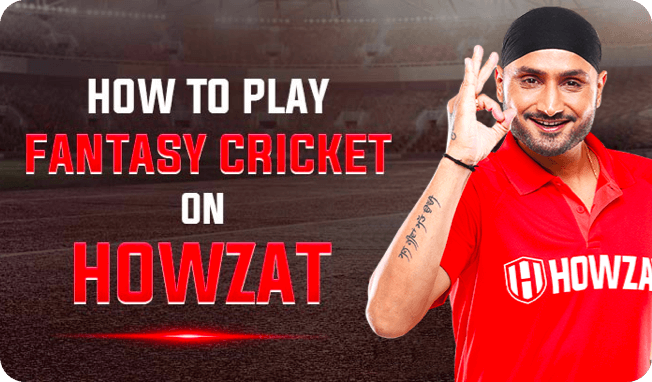 @how-to-play/howzat.com
You can earn money by doing what you love best, playing cricket. All of these apps are fully equipped with all the features that you need to make your fantasy cricket experience even more enjoyable. They are also perfectly designed to provide you with an amazing user experience and give you everything that you need in one place. There are a lot of fantasy leagues for Cricket going on in the market to participate in. Try your luck, who knows, it might take you places and make you rich.