ICC Cricket World Cup 2023 Fantasy Tips: Get Your Perfect Lineup!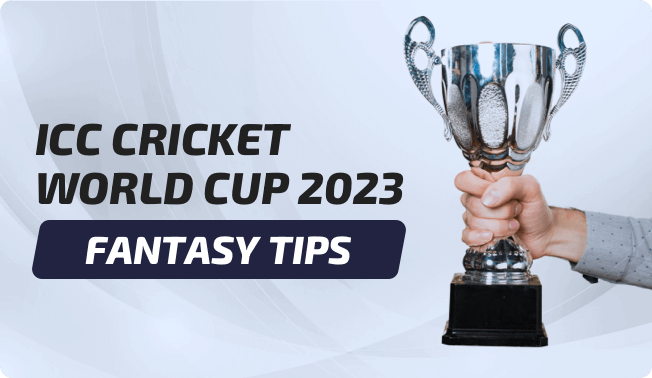 Cricket fans worldwide are counting down the days to the ICC Cricket World Cup 2023, and the excitement is palpable. While you prepare to cheer for your favorite teams, why not take your passion a step further by participating in fantasy cricket leagues? Perfect Lineup is here to guide you with invaluable tips on creating your dream fantasy team for ICC Cricket World Cup 2023.
To craft your winning fantasy team, start with research. Dive into player statistics and form. Perfect Lineup recommends keeping an eye on recent One Day Internationals (ODIs) to gauge how players are performing in the lead-up to the World Cup. Metrics like batting and bowling averages, strike rates, and consistency are crucial indicators.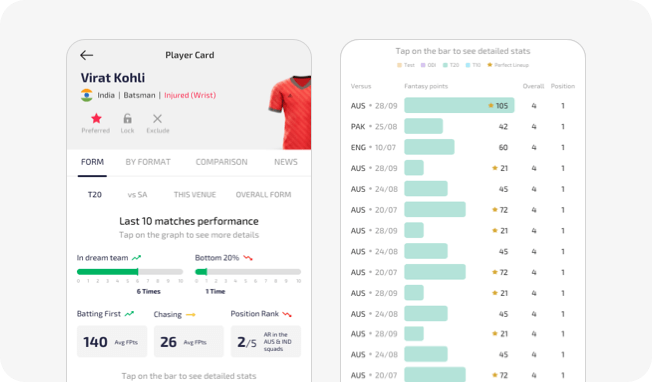 Creating a well-balanced fantasy team is key to success. Your team should include top-order batsmen, middle-order power hitters, versatile all-rounders, and skillful bowlers. A balanced team ensures you earn points across various aspects of the game.
Stay updated on player availability and injuries. Injuries can lead to players missing matches, potentially harming your fantasy team's performance. Trust official team announcements and reputable news sources to keep you informed.
Perfect Lineup advises you to understand pitch conditions at different venues. Some pitches may favor batsmen, while others may assist bowlers. This knowledge will help you make informed choices when selecting your fantasy team.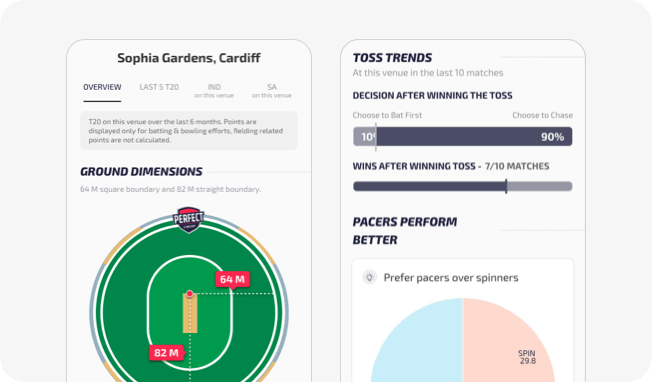 Your choice of captain and vice-captain is pivotal. Your captain is usually a high-impact player you believe will shine in a specific match. The vice-captain acts as a backup in case the captain doesn't perform as expected.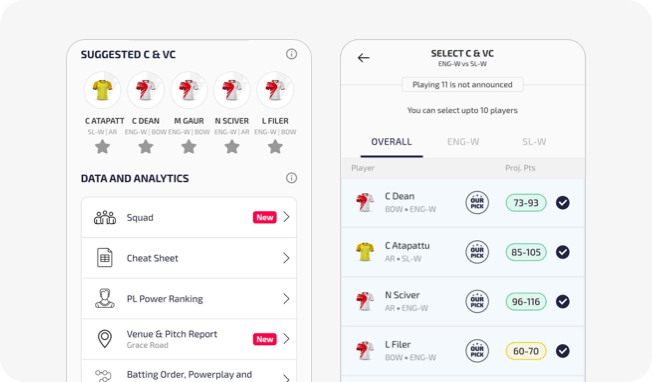 Weather can be a game-changer in cricket. Rain delays can reduce overs and influence player performances and fantasy points. Keep an eye on the weather forecast for match days and adjust your team accordingly.
Player form can fluctuate during a tournament. Perfect Lineup advises you to stay updated on player performance as the World Cup unfolds. Be prepared to make transfers and substitutions based on current form and matchups.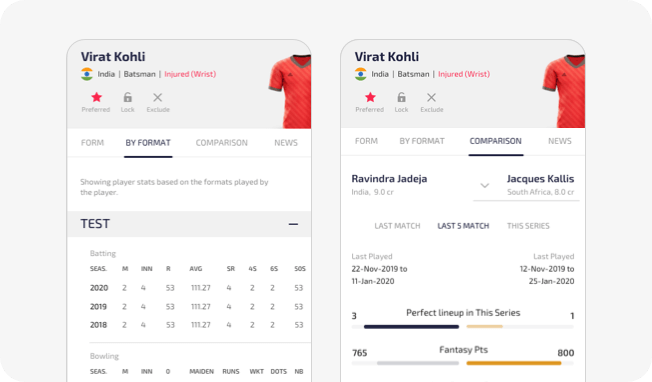 Most fantasy cricket platforms impose budget constraints. Effective budget management is essential. Avoid splurging on a couple of star players and allocate your budget strategically for a balanced team.
Participate in various fantasy leagues and competitions available on different platforms. Competing with friends and fellow cricket enthusiasts adds an extra layer of excitement to your World Cup experience.
Lastly, stay connected with Perfect Lineup and make your fantasy cricket team. Which often provide valuable insights and expert opinions, enhancing your ability to make informed decisions.
With the ICC Cricket World Cup 2023 on the horizon, it's time to embrace the thrill of fantasy cricket with Perfect Lineup. By following these tips and staying informed about the tournament's latest developments, you can increase your chances of creating a winning fantasy team and enjoying an unforgettable cricketing journey. So, gear up, select your team, and let the cricketing excitement begin with Perfect Lineup!