Tips for playing Fantasy Cricket | Best Tips and Tricks to Win Fantasy Cricket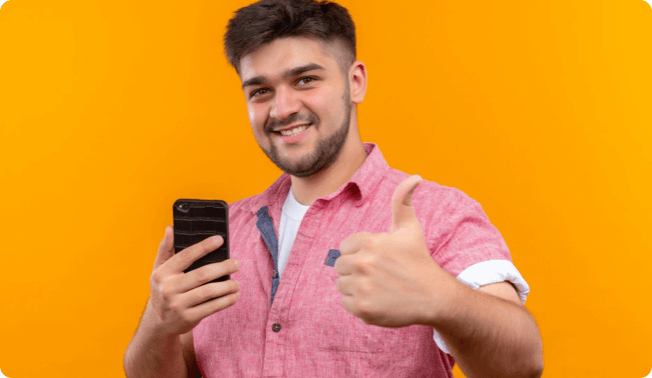 Fantasy Cricket is the latest craze in sports nowadays. There are a lot of people who enjoy playing this sport as it involves the use of a skill where you have to know the ins and outs of the players of your favorite team.
With Fantasy Cricket gaining popularity, there are more leagues and teams joining each day. If you want to really enjoy this sport, then it's vital for you to have some basic information on how it works. Read another Blog to know more about what Fantasy Cricket is and how to start playing Fantasy Cricket. Building your team for fantasy cricket will be a lot easier if you follow these basic tips and tricks.
Here are some helpful suggestions to assist you in building the best fantasy cricket lineups possible!
Are you also putting all your money into a single game? Then let me tell you that this is a huge mistake that most of the fantasy players out there are doing. You must always go for the best fantasy cricket formula – "PLAY SMART, INVEST SMART". What's that?? In this, you have to divide your investment into parts and invest in multiple matches, rather than putting all your money in one game. With multiple games, there are higher chances of your winning.
Fantasy Cricket Tips for Leagues
Winning a Fantasy Cricket League is not as simple as it sounds in "cricket expert's videos" on YouTube. Even selecting which league a person should go for is also tricky. Daily millions of people join these fantasy leagues every day with the dream of winning the grand leagues, but in the end, what happens is LOSS!!
If you are in the initial stage, our fantasy cricket tip for you is to start playing small leagues or leagues with fewer entry fees and relatively less number of spots because the competition is very low and there is less risk involved. And after, when you got a sound knowledge of the game and had also won some contests, you can go for the big leagues. You can go for Head- 2- Head games, 3 or 4-member contests as the chances of winning in these matches are comparatively high & competition is very low.
Fantasy Cricket Tips for Matches
When you are playing matches without having their proper knowledge, you can sometimes win, and that too because of luck, but in the long run, you will face loss only. If you want to stay profitable in the long run, make sure to play only those matches on which you have a decent amount of knowledge, or you can also thoroughly research the matches before playing like domestic leagues of other countries. These matches have less competition and more chances of winning.
Before playing, do complete research on the probable playing 11, weather report, ground conditions, pitch report, player's stats on that ground and against the opposition, previous match performances, and dream teams. You can google for all these things, but that would be very time-taking, isn't it? In PerfectLineup, you can get the following details for every match:
• Algorithm suggested teams
• Venue and Pitch Report
• Player's recent form and records
• Probable Playing11
• Top performers of series, last 5 matches, and last match
• Player and Team H2H Stats
• Top Performers on the Venue
• Previous Dream Team Records
• Captain and Vice-captain suggestions and more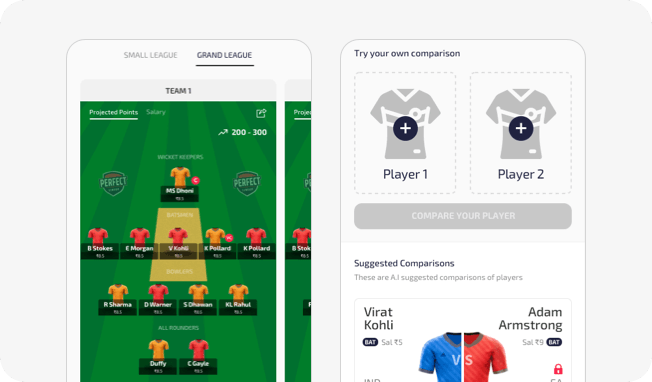 Fantasy Cricket Tips for Teams
Before creating any Fantasy Cricket league team, you should know about the latest team news, updates, players, and their performance. Rather than copying teams of your friends or making your teams based on YouTube videos, you need to invest some time and do some research of your own to build a unique roaster based on your knowledge and intuitions.
In our earlier blog on How to win money on Dream11? We advised you to create multiple teams to increase your chances of winning. Our fantasy cricket tips involve building multiple teams for the same match that allows you to have different combinations of players, which ultimately increases your probability of winning more.
Fantasy Cricket Tips for Players
• Order of batting
• Performance on the Venue
• Performance in the innings he is going to play
You can access all these records in PerfectLineup's Player cards and All player Overview feature.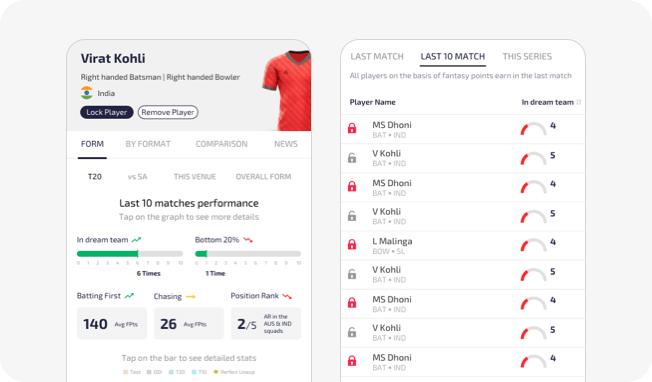 Fantasy Cricket Tips for Captain & Vice-captain
As you also know that the captain of your fantasy team will get you 2x points and the vice-captain gets 1.5x points, so the selection of your captain and vice-captain will decide your winning and losing of the game. The most important fantasy cricket tips would be to select the best performers as your captain and vice-captain. In maximum games, try to make an all-rounder as your captain, or you can also go for wicket keepers sometimes too as these are the players who can get you more points thanks to their all-round performance and a premium batsman or bowler as vice-captain. But In Grand Leagues, most users take the risk by selecting under-performed players as their captains, which makes their team stand out in the crowd and helps them win.