How to make the Best team for Dream11 today match?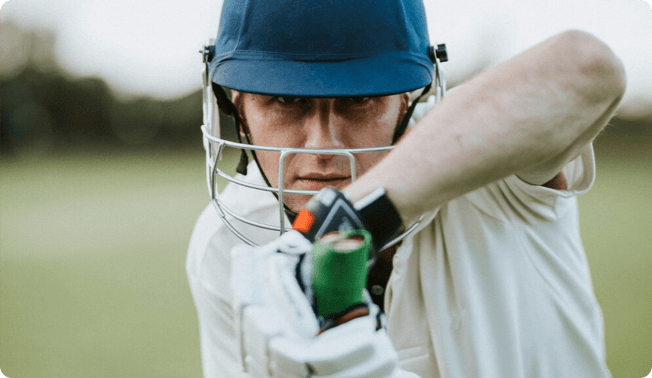 When selecting your unique team for Dream11 today match, you need to take many factors into account. While you may have a good group of players in mind, it's important that the combination and formation work well together in your lineup for today match so that you can increase your winning percentage.
Building the best team for dream11 today match can be tricky. In this guide, you'll learn how to pick players from different sources so that your today Dream11 team is full of great picks and gives you the best chance at winning big!
To make the best and most unique team for Dream11 today match, follow these few tips while building your Dream11 team today.
Dream11 Team Combination
To make your best Dream11 team for today's match, always go with a 7–4 team combination. This 7-4 Team combination means 7 players from the batting first team and only 4 from the chasing team. After the Toss results are announced, you got to know who will be going to bat first, and later, then what you need to do is to select the best 7 players from the batting first team and the next 4 players from the team chasing first in your lineup for today match. This is the thumb rule for creating the best team for Dream11 today match that you need to follow "Always!"
So does this means that you don't have to do anything before the toss? NO!! The most important thing you need to focus on before the toss is to look at the recent performances of each player while batting first and chasing. You should also check their performance at the venue and against the opposition and shortlist some players from the two teams for both situations, i.e., batting first and chasing first before picking your today match lineup.
You can watch these records of players in PerfectLineup's All Player Overview feature. In this feature, you can see the innings-wise performance of all the players as well as the average fantasy points earned by them at the venue and against the opposition.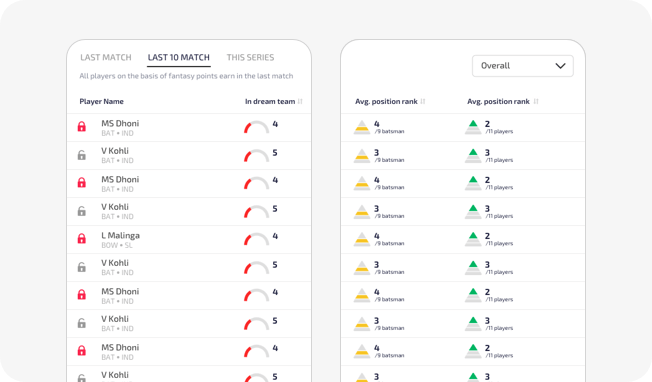 Batting-first Team Players
Doesn't matter how good the opponent's bowling unit is, If you want to make the best Dream11 team today, always select 4 batsmen from the batting-first team (both openers must) and 3 bowlers for your today match lineup.
And talking about batting first-team bowlers, you must have 2 players who would bowl between 7–15 overs, and they will run through the middle order. And then the one other bowler who would bowl more at the death or at the power play. (e.g: Deepak Chahar or Dwayne Bravo).
Chasing-first Team Players
At this point, you would have gotten 6 or 7 players in your team. Now coming to the second innings, either select both the openers from the chasing team or only one opener. Strictly do not select 3, 4, or 5-order batsmen for your today match lineup. Because the batting first team would have scored 180+/3 and while chasing such a vast target, the middle order will always tend to lose completely.
When it comes to chasing team bowlers, you should have 2 or 3 bowlers. Definitely, the one who bowls between 8–16 overs and then the one who bowls at the death. Ignore a bowler who may bowl 4 overs inside 12 overs.
So the bowlers, who took a wicket in the first innings, could also contribute with the bat. So an all-rounder who will bat at 6 or 7 and bowlers are vital for the chasing team.
How to choose the best Captain and Vice-captain in Dream11?
Now you would have gotten all 11 players and waiting to choose your best captain and vice-captain for dream11 today match. So without a doubt, the captlain should be one of the opening batsmen from the batting first team or an all-rounder like Jadeja. If the opener is a wicket-keeper then that's great to have as captain as he could fetch a few more points with a catch or a stumping. And the vice-captain should be the guy who bowls between 7–15 overs from the batting first team.