How to Win Dream11 Mega Contest?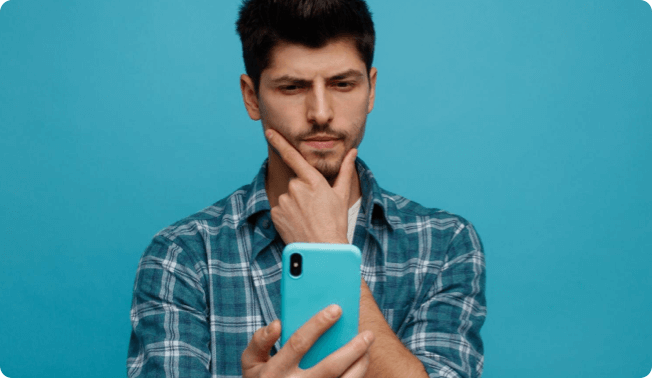 Dream11 is a website that allows fantasy sports enthusiasts to pick players from real-world teams and pit them against one another on virtual rosters. One of the most sought-after prizes on Dream11 is the Mega Contest, which offers a hefty cash prize to whoever comes out on top. If you're hoping to win—and let's be honest: who isn't?—here are some strategies and tips that will help get you one step closer to dominating your league!
Do Your Research
Before making any moves at all, the first thing you'll need to do is to take some time to research each player's stats and recent performances so that you can make an informed decision about who gets to be in your lineup for today's Dream11 Mega Contest.
Use Your Resources
There are a number of tools available to help you make decisions. PerfectLineup App is a great place to start! This tool not only provides you with all the data and analysis related to every single cricket and football match, but also gives A.I. Generated teams that you can take to any fantasy sports platform.
Pick Your Team Wisely
You can either go with a random selection of players or use the same PerfectLineup tool to filter through all the players and choose only those who fit your needs. Here you will get features like Player Power Ranking and Cheat Sheet with which you can easily pick the top performers. Just remember that the more specific you are, the better chance you have at winning!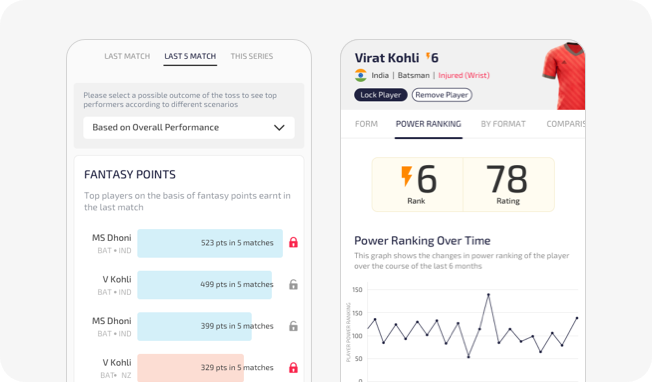 Create multiple teams
While it's tempting to put all your eggs in one basket, creating multiple teams gives you a better chance of winning. This way, even if one of your teams doesn't perform well, you still have a chance to win with one of your other teams.
Look for contests with low competition.
Once you've selected your team, it's time to enter the contest. But do remember that not all Dream11 contests are created equal, and some will have less competition than others. If you can find a contest with fewer entrants, your chances of winning are much higher.
Make sure you're up-to-date on the latest player news and statistics
Keep abreast of the latest player news and statistics. The better information you have about them, the more wisely you can make decisions when drafting your team for Dream11 Mega Contest for each game day! This includes injuries, suspensions, and recent performances—whatever you can find out about key players will help in making decisions during the game.
With PerfectLineup's Player Card feature, you can get best-in-class player stats differentiated in terms of player form, game format, competition, and the latest player updates to boost your research.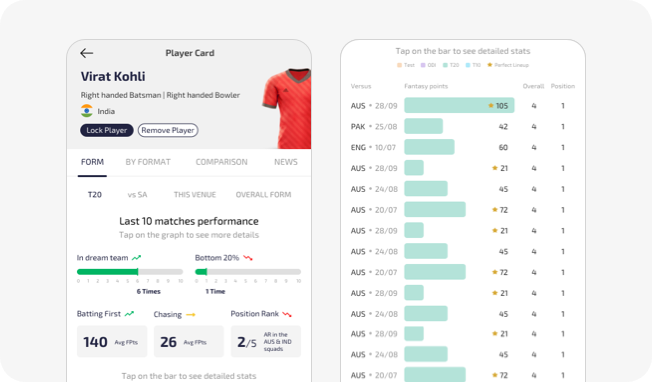 Don't be afraid to make bold picks
Sometimes, taking a chance on a lesser-known player can pay off big. Make sure you have a good reason for your pick, such as a favorable matchup or a recent string of solid performances.
Pay attention to the contest rules.
Each contest on Dream11 has its own set of rules, including the number of players you can choose from each team and the scoring system. Make sure you understand the rules before entering a contest, so you can make the most of your picks.
Join a Dream11 community.
There are many online communities dedicated to Dream11, and these can be great sources of information and advice. Joining a community can also give you a chance to talk to other players and pick up some new strategies.
Winning a Dream11 Mega Contest requires a deep understanding of the game, players, and rules, as well as a consistent performance throughout the tournament. Remember to follow these tips and strategies, as by doing so you can give yourself a better chance of winning the Dream11 Mega Contest. Good luck!